It's been a busy month for all of our family! Just to catch up Jennifer and her husband Nick and son Ashton live in Arizona and  so does Adam. Charles lives in California and Amy just moved back to Arkansas near us. My parents live two minutes away from us.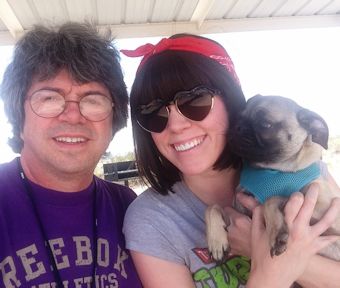 All the kids we're able to get together at Jennifer's house in Tucson in June and all the grandkids too. Then Roy took a quick trip out there to help Amy move back to Arkansas as she was also living in Arizona. Amy just found a pretty little country home to move into about 5 minutes away from us (photo below).
I spend about 30 to 40 hours writing for and working on our new site Our Peaceful Planet which is doing very well. We currently have about 800 visitors a day and the numbers are growing! I  have help from Roy and Jennifer who helps from a distance with ideas and we've also featured some of Amy's projects. (Perk of having crazy talented kids.) I also use a lot of Amy's professional photo work in posts such as this one from Wednesday.   This site has been a wonderful way Roy and I can share things that hopefully inspire others to live happier healthier lives.
In addition to helping on site content, (and posing for photos) Roy's spends a good deal of time in his studio on a new CD and also working around our new house as we have lots of plans!  He's currently working on a dome greenhouse in the backyard which you can see below.   All the photos shown are from the last month. FYI I post all the goings on in our life on Facebook daily with lots of photos!