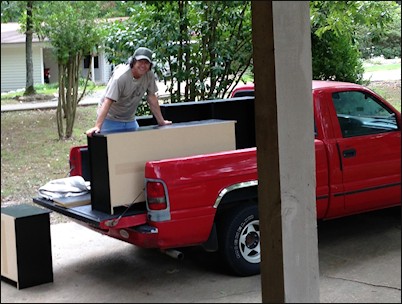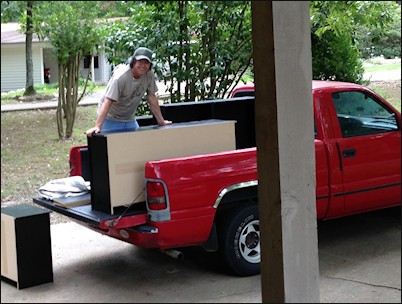 I told a several people three  months or so ago that I had a gut feeling we'd be moving soon. I've never had one of those be wrong and I even started saving boxes. Bear in mind we had no plans to move at that time. Then about four weeks ago we get a call from a friend who happened to also be the landlord of a place we had rented two houses ago in town.  She had kept it open for several months now as she couldn't find anyone that "felt" right to move into it. That day we decided to move back into town.  There were several reasons for this, #1 being I wanted to be back in closer to my parents and #2 being Roy and I have never connected with a home the way we did that one and we've sorely missed it. There is something very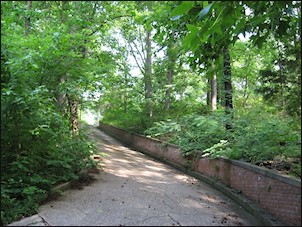 special about that place and the land. A winding driveway leads to the house which sits on top of a hill right in town and is surrounded… and I mean SURROUNDED by trees. (I'm a tree person.)  It just has a feeling/energy/vibe/spirit about it there that we've never felt anywhere else for some reason. We lived there from 2005 to 2010 and have some great memories.  Amy and Alyssa lived with us when Alyssa was a newborn until she was about 4.  Then in 2007 our daughter Jennifer drove out with her fiancé Nick and his family and they got married on the property.
It's a smaller, older home with some of the issues that come with that but though inconvenient at times those things are secondary to how Roy and I feel about it overall.  I'll be continuing to share regular photos on my Facebook page as I fix it up and make it "mine" yet again.  As I walked on the land yesterday it felt like I'd come back home in the truest sense of the word. We will no doubt move again at some point in the future when we feel we're supposed too, but in the meantime I plan on savoring my time here and making new memories on my little hill amongst the trees no matter how long that may be.

A FEW HIGHLIGHTS FROM THE PAST AT THE "NEW" PLACE