I wrote my mom a poem for Mother's Day centered around her recent accident.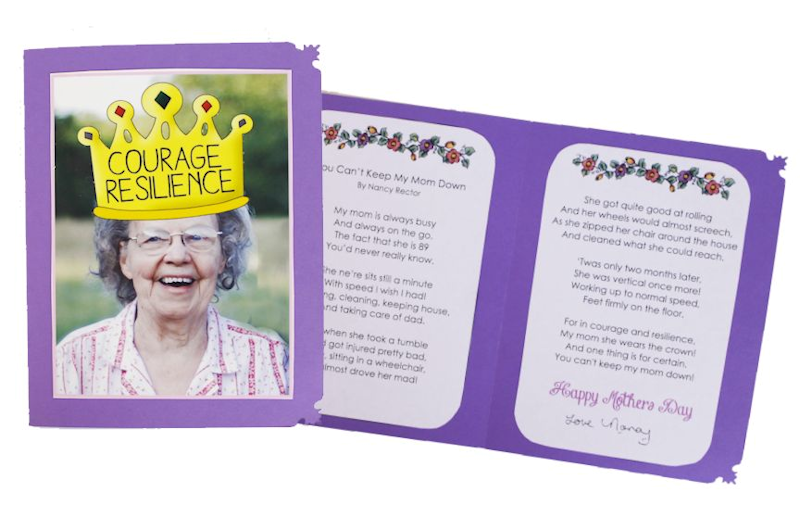 You Can't Keep My Mom Down
By Nancy Rector
My mom is always busy
And always on the go.
The fact that she is 89
You'd never really know.
She ne're sits still a minute
With speed I wish I had!
Cooking, cleaning, keeping house,
And taking care of dad.
So when she took a tumble
And got injured pretty bad,
Why, sitting in a wheelchair,
It almost drove her mad!
She got quite good at rolling
And her wheels would almost screech,
As she zipped her chair around the house
And cleaned what she could reach.
'Twas only two months later,
She was vertical once more!
Working up to normal speed,
Feet firmly on the floor.
For in courage and resilience,
My mom she wears the crown!
And one thing is for certain.
You can't keep my mom down!