I wanted to do something unique in my kitchen and this idea just popped into my head.  I went through my thousands of photos from Roy and my 36 years of marriage and found ones that revolved around the kitchen, eating or the kitchen table. I printed them (over 50) and then purchased some 1/4″ ribbon and attached it with tiny nails top and bottom, spaced evenly. I then attached the photos too it. At this point they are on there with 2 sided tape but I have a feeling it won't hold well so I'll move to putting dabs of hot glue on each one to make it hold to the ribbon.
I also printed an 11 x 14 of a poem I wrote last year about our family table we had for 23 years. I matted and framed that and then hung photos around it that were of us or the kids at that specific table.
(To get notified of my blog posts please subscribe here) Follow My Unique Life on Facebook

I first used pushpins to space the ribbons. Once they were set the way I wanted I went back and used tiny nails after folding over the top of the ribbon a small amount. I then pulled the ribbon taut and nailed the bottom in. (I didn't fold over the bottom.) Nails could be painted if desired but due to my brown ribbon they do not show up that much so I left them as is.



My Framed Poem and my shelf.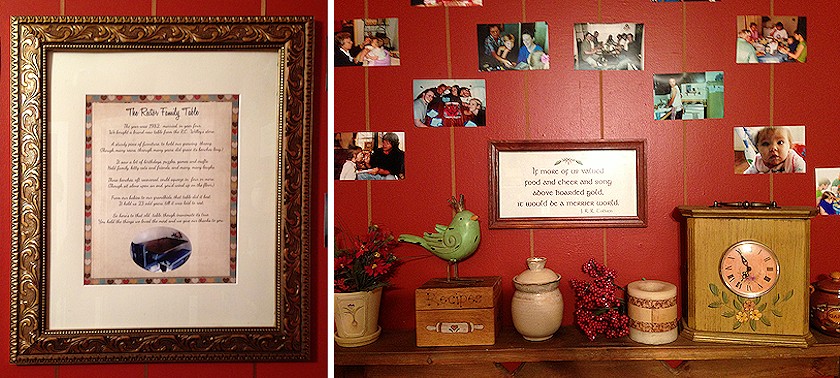 Finished Walls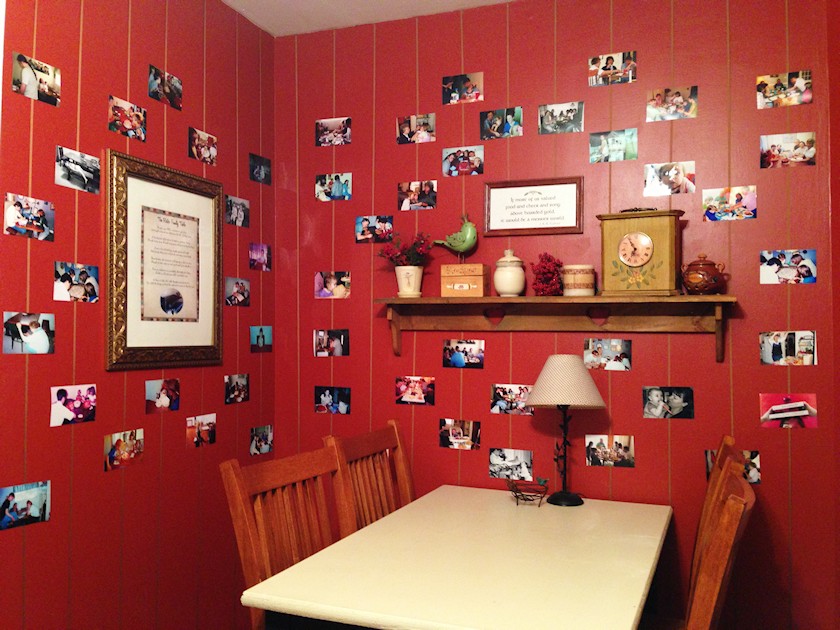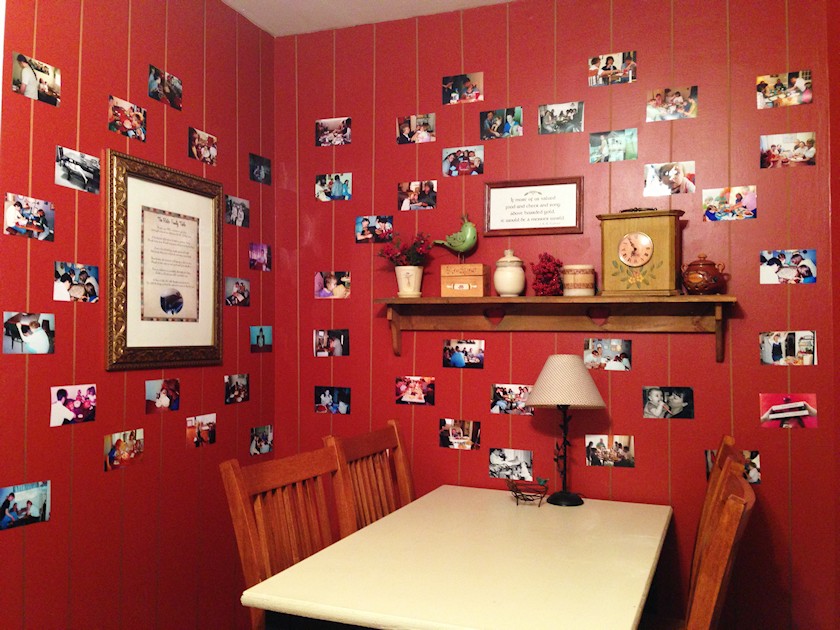 Video With Closeups & My Commentary

My Poem Print "The Rector Family Table" By Nancy Rector