And last but not least… my final 365 Photo Collage for 2012!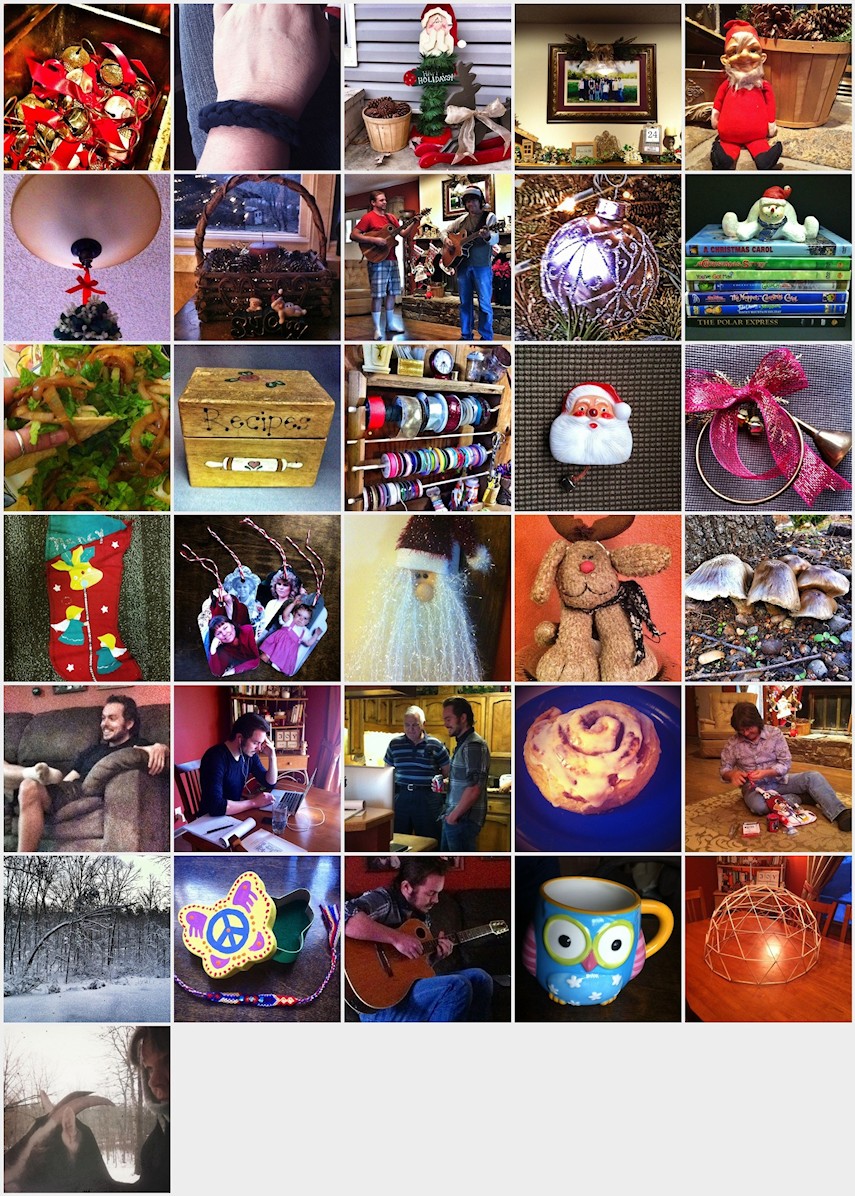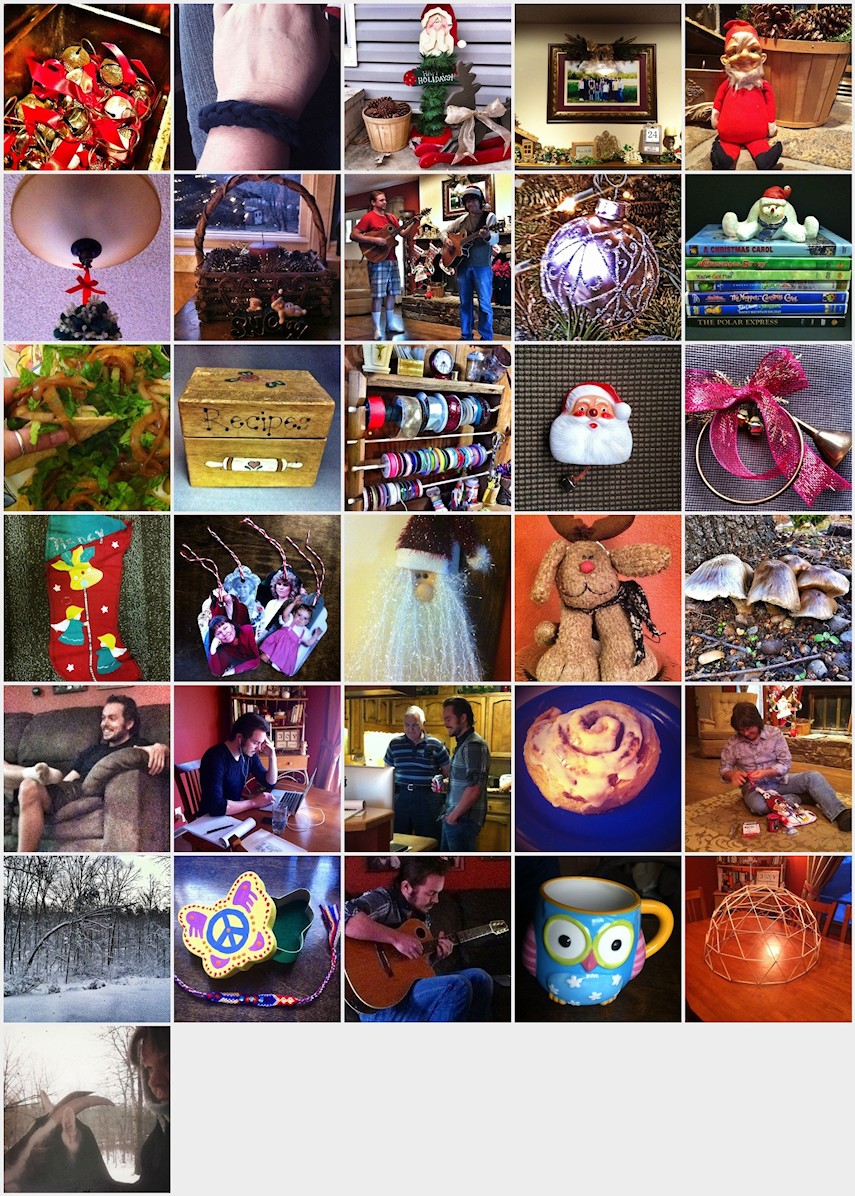 (VIEW ALL MY YEAR'S PHOTOS ON MY Flickr account here.)
LEGEND FOR ABOVE PHOTOS
1. 336. Jingle bells in a gold box on my hearth., 2. 337. Made myself a braided bracelet today., 3. 338. On my front porch., 4. 339. Over the fireplace., 5. 340. Elf I've had since I was a child. Blogged about him last year. http://tinyurl.com/rectorelf, 6. 341. We had a fake mistletoe ball when I was a child. I found similar ones on Etsy. This one hangs from the living room ceiling light., 7. 342. More decor. Next to our tree. (Notice tree lights reflected in the window.), 8. 343. Practicing., 9. 344. One of our tree ornaments with a photo effect applied from one of my iPhone apps., 10. 345. Some of my fav holiday movies I watch each year., 11. 346. Tortilla Boogies., 12. 347. I bought and painted this recipe box over a decade ago., 13. 348. My dad made me this awesome wooden ribbon holder last year. I finally got enough ribbon to make good use of it., 14. 349. I've had this Santa pin since the 70's. His nose would light up when you pull the bell., 15. 350. Found this horn at a thrift store a good while back. I dressed it up with ribbon, bells and gold foliage., 16. 351. I've had this stocking since 1964 (I was six.) My dad wrote my name in glitter on it which is still there after all these years., 17. 352. I made some unique Christmas gift tags this year. These are a few of mine for Roy to use., 18. 353. Hanging on one of our doorknobs., 19. 354. This little dog sits on our spring water dispenser. His antlers are removable., 20. 355. Went out to check the mail & saw this patch of large mushrooms under a tree in our front yard., 21. 356. Charles in my living room!, 22. 357. Charles doing some personal studying at our dining room table., 23. 358. My dad Charles showing his grandson and namesake Charles some computer humor., 24. 359. Our Christmas eve treat., 25. 360. Out of all the photos from today I pick this one for my 365 daily photo. Roy sitting on the floor going through his stocking., 26. 361. Outside our back door., 27. 362. A gift from Roy. The cool part is he painted the butterfly box himself., 28. 363. Charles playing for us before he leaves today., 29. 364. Another gift from Roy. This guy is gonna hold stuff!, 30. 365. You never know what your going to wake up to here. This was on my dining table this morning. Roy must have been up late making it., 31. 366. My last Project 365 Photo for the year! Due to popular demand, ( i. e. two people), me riding a goat.