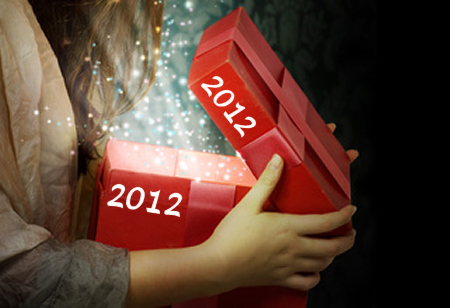 I absolutely love it when a new year starts. There is something about the concept of "new" that  has the most wonderful energy for me in any situation. It's why I'm a morning person ("new" day) and up at  4 am while the rest of the family is still hanging out in bed for several hours.  After coming off the emotional high I get from Christmas time New Year's is a perfect segue for me. It brings with it thoughts of "who knows what will happen!" And with our family that is literally the case.  Through the years we have had some of the most unusual, incredible  and unexpected fun things happen.  Now I have to admit they are not always of a positive nature but we've been lucky to have a constant parade of good ones thrown into the mix, many of which we never saw coming. And all of them, the good and the bad, are certainly unique, interesting and always surprising.  I do love a surprise. It's what I enjoy most about this journey through life… the anticipation of what might happen next! Even when things happen which we might consider of an unpleasant sort they are always steeped with learning and growth…. though the growth is generally reflected upon well after the experience. 😛
Though I enter a new year with a sort of giddy anticipation and things I want to accomplish, I don't really do New Years Resolutions per say. I do, however, make fun and exciting new plans which just seems fitting with this next new beginning.  I've decided to go in a direction this year where I really focus on fun positive things. Though I always strive to have as much fun as possible in life, last year was a completely different energy. It involved writing and publishing my book and dealing with the topics there-in, including raising public awareness on some pretty heavy duty social issues. I felt very empowered doing it and driven in my purpose. It's what I knew I needed to do at the time. I will now let most of that go as I move into a whole different paradigm this year and do what now feels right.
I've already got a decent list of things I want to work on or accomplish in the coming year…. realizing some might not make it to completion. But that's not what its really about for me. Its about the fun and excitement of the journey. So here are some reflections on the new year and a peek into what I have planned:
2012 Mayan Calendar
My Plan: Have a heightened awareness of the world around me.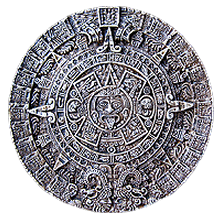 I'd be remiss if I didn't mention the whole 2012 Mayan thing. In the past few years Roy and I have taken a whole different view of the world around us and our purpose in it. We stepped out of some old confining beliefs and learned that pretty much anything is possible and truth can be found in unlikely places. The whole world pretty much opened up in a way we'd never experienced before and this new view allowed us to witness some pretty incredible things. One topic we've studied  a little is the Mayan Prophecy. I have to admit I'm pretty anxious to see what transpires this year. Not only because I think the Mayans may have been onto something but because when so many people beleive in a thing it can literally affect reality… for good or bad. Though many interpret this prophecy to be apocalyptic in nature we tend to align with the interpretation of it as a time in which Earth undergoes a subtle transformation, with people learning to trust themselves more rather than looking to others. Where they gain a new sense of self and the world around them. We've been seeing this happen not only with us but many others. I recently read a quote by T. S. Eliot which  encompasses my feelings on this shift:
Reading and Learning
My Plan: To read and learn even more especially about the mind and body.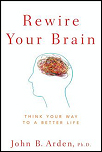 I collect books… not story books but the non-fiction variety. I have a passion for learning and currently have a home library room which holds 1125 of these books on a wide variety of topics. (I know this exact number because I catalog them all. Did I mention my OCD?)  I buy a lot of books because I  have a gut feeling I need too. I don't read it but add it to my collection.  Many times, even years later,  myself, someone in the family or a friend  has a specific need it fills.  There are some specific topics I'm interesting in reading more about this year, one of which is the science behind how the brain works and how our thoughts actually change its chemistry and therefor changes our bodies and how we view the world.  I'm currently reading  "Rewire Your Brain" by Dr. John  Arden who has practiced in the field of mental health and studied neuropsychology for decades. It is beyond fascinating.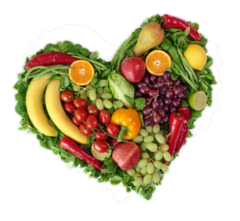 Raw Food
My Plan: Increase the level of raw food I eat.
I've been into really healthy eating for a good while now. I've done a lot of research through the years on the topic. I'm only interested in biology… what we need to eat as humans in order to keep our bodies and minds in top health. This is quite tricky in a society where medicine, food and sickness are a vested interest. But I refuse to let that keep me from health. I plan on living a long full vibrant life and one way I work towards that is  I eat a high level of raw food… organic fruits and vegetables. I'm increasing  my intake even more this year.
Project 365
My Plan: Take a photo a day.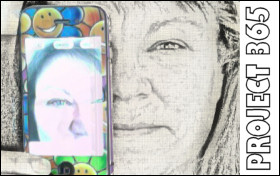 I'm really excited about this one! I've been a picture taker since I was a teen and my dad had a darkroom and taught me to use a camera. I've been faithful in taking photos during our entire married life… all 34 years.  I've resolved to join the
Project 365
  fray and take a photo a day this year. After mulling it over I've decided to do the project entirely with my iPhone camera using a special app I purchased. This app will also let me upload to  my Flickr account which in turn will be embedded online.  I chose the iPhone camera because its not only handy but I wanted to  keep it fun rather than focusing on the  professional look of the photos.  So I'll try to capture interesting pics that define my life and not worry about quality too much. 🙂 This is the iPhone app I'm using
Photo365
  I've also  started a special web page just to highlight the pics I take this year.
www.amomentsreflection.com
It shows the pics to date and also lists all the tools and apps I use.
Writing, Blogging and New Site
My Plan: Write a lot more.
I really enjoy writing. One of my favorite things in college in recent years was when I had to do term papers. Yeah… I'm weird.  But I just savored those and virtually always got A's. I started doing more blogging this last year and found a renewed enjoyment for writing so I plan on writing regularly on our family blog and I may even start a new site to blog about fun and interesting things. I realize bloggers are a dime a dozen but this is not so much about having my articles read as it is the enjoyment I get from writing them. I've activated a domain that I've owned for many years and will be using it as a jumping off point for blogging and all my projects. I'll be posting a link to it soon!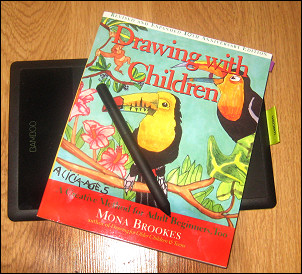 Learn To Draw
My Plan: Increase my skill in drawing, specifically digitized art.
I have no problem admitting things I feel I'm good at. However drawing and artwork is not one of those things. Now Roy is a wonderful artist… not only with music but in a variety of mediums. He can paint, draw, illustrate, sculpt etc. Luckily every single one of our kids took after him in that way.  They are all phenomenal artists in a variety of mediums. I, however, am odd man out. Excuse me… odd "woman" out. Am I jealous? Of course not! Well… maybe a little. So I purchased a  highly rated book that teaches a method whereby anyone can draw even if they are not born with the skill intact. It's entitled
Drawing With Children
by Mona Brooks but the lessons and theory are applicable to anyone of any age. I also asked for a Wacom Drawing Tablet for Christmas which Roy got me. That, I hope, will allow me to turn my sketches into even nicer artwork so that I can use it for my next plan for this year which is:
Write and Publish a New Book
My Plan: Write, illustrate and publish a children's book.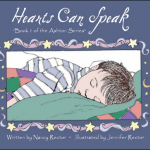 I knew when I wrote my first book last year that it would be the start of more. I have several children's books I have written in rhyme form as I'm fairly good at that. I want to do a series for kids on some topics that have to do with self-awareness and natural health. But since my drawing skills are less than desirable  I was not able to illustrate them myself. I could have a family member do it and indeed my oldest daughter Jennifer did some drawings for me a few years back for one of the books.  (See cover proto-type to the right.)  But illustrating is a time consuming process and they all lead fairly busy lives. Plus I'd just really like to try to do it all myself. So I've got that on my "to do" list.
So that's my current list of plans for this year! It will probably change shape as the year progresses but lets face it, life is an ongoing, changing process. Roy and I both have plans for our life together which might make it into a future article but for this post I'm focusing on my own unique projects and ideas and I'm just excited for all the prospects of more experiences and learning. That's a big part of what its all about!
~Nancy