I wrote my dad a special poem for Father's Day this year.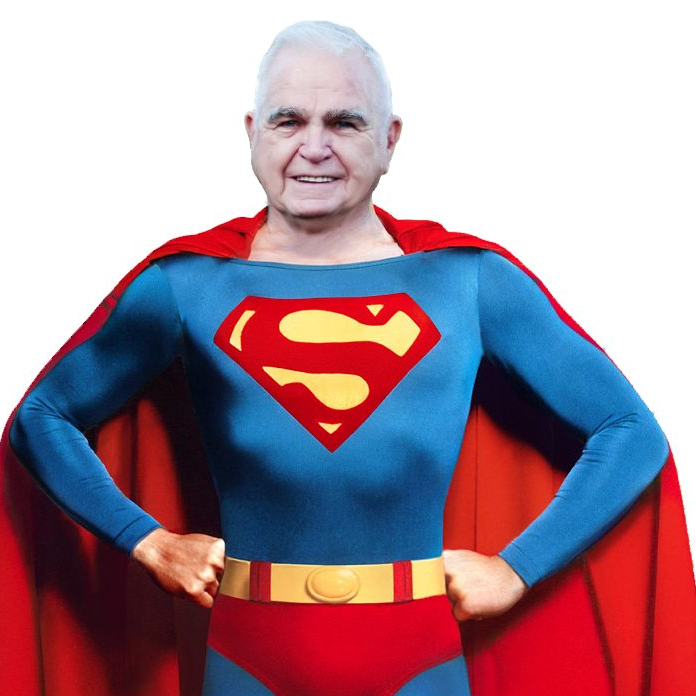 "My Dad Is Just Like Superman!"
By Nancy Rector
My dad is just like superman.
And no, that's not cliché.
Whenever I'm in trouble,
He swoops in to save the day!
There's not a thing my dad can't do,
As history will attest.
Despite the problem or the need.
My dad, he does it best.
He repairs what is broken.
He creates what is not there.
He's even cleaned the kitchen.
My dad… he doesn't care.
Whatever need is present
He does it well and true.
When asked why he's so vigilant?
He's says "That's what dads do!"
He fixes things that others say
Can never be restored.
And does it with such skill and ease
Their words are soon ignored.
He's always there to help me out,
No matter what I've done.
(He even bailed me out of jail
When I was fifty one!)
His poems and jokes will make you laugh.
He's never heard complaining.
He's always has a sunny view,
No matter if it's raining!
He's made me shelves, repaired my sinks,
Installed new lights and switches.
Fixed ovens, dryers, fans and toilets.
And anything that glitches!
He's plumber, builder, carpenter,
And even electrician.
With everything that he can do,
I'd also add magician!
The stuff that he has built me
Could fill a warehouse full.
A stand to hold my paper,
A porch swing and step stool.
A scratching post for kitties.
A family made of wood.
A special thing for ribbon spools!
Yeah, he's just THAT good!
I never could repay the debt,
For all the help he's gave me.
I bet I could have bought a house,
With all the cash he's saved me!
He's never ever turned me down.
His help is firm and steady.
No matter what it is I need,
He's always there and ready.
So yes, he's just like Superman
You surely must agree.
But dad has seven fingers,
And he just turned 83.