Just a quick update as to what we're up to! If you recall Roy and I started a new site to blog about all kinds of fun things that we're into. That's where I do all my blogging now. It's been quite a success so far! Here's a few pics from over there.
What's been going on at our other site.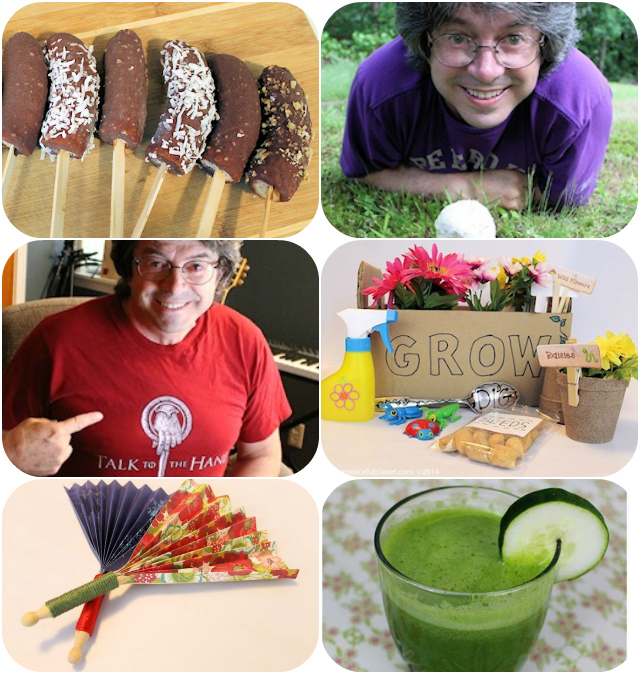 Chocolate Bananas        Mushroom Hunting
Our Crazy Love Of Game Of Thrones    Awesome Child's Garden Kit
Quick & Pretty Fans       My Favorite Veggie Juice
(There is a video of Adam on the Game of Thrones post playing the theme song on guitar!)

Roy's 52 Song Challenge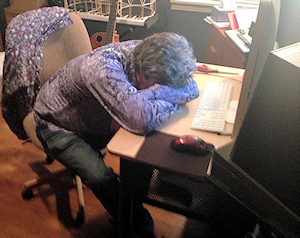 I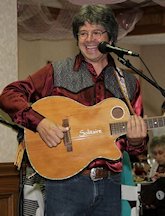 f you missed it Roy's started a new project. He's writing a song a week for a year and he's up to week 8. It has been quite a project but he's still on schedule! Please support him on Patreon for as little as $1.00 a song. There's all kinds of perks and gift!  www.patreon.com/royrivers
This photo on the left is how I find him many mornings when I get up. (I get up really early and he goes to bed really late!)  He's also done a few small local shows which he loves of course.

Roy's Song For This Week
"Starlight Rhapsody"
I'll end with a few pictures of the kids. Remember to follow me on Facebook if you want regular photos and updates. I post a lot of fun stuff! www.facebook.com/nancy.gail.rector