November kept us all busy…  Amy, Alyssa, Nick, Jenny and Ashton in Arizona, Charles in California and Roy and I and Adam here in Arkansas.  Below is a recap of our month via photos. (Many of these were posted on my Facebook page as they happened.)  However, my favorite thing about November? I get to start getting ready for Christmas!
~Nancy
November in Arizona and California
Jenny and Nicks son Ashton finished a puzzle of great magnitude. Also shown is their Thanksgiving meal.
Amy did a beautiful chalk drawing on the sidewalk.
Charles, in California, got a 3D  television. He also did the Happy Thanksgiving sketch shown and posted it on his Facebook.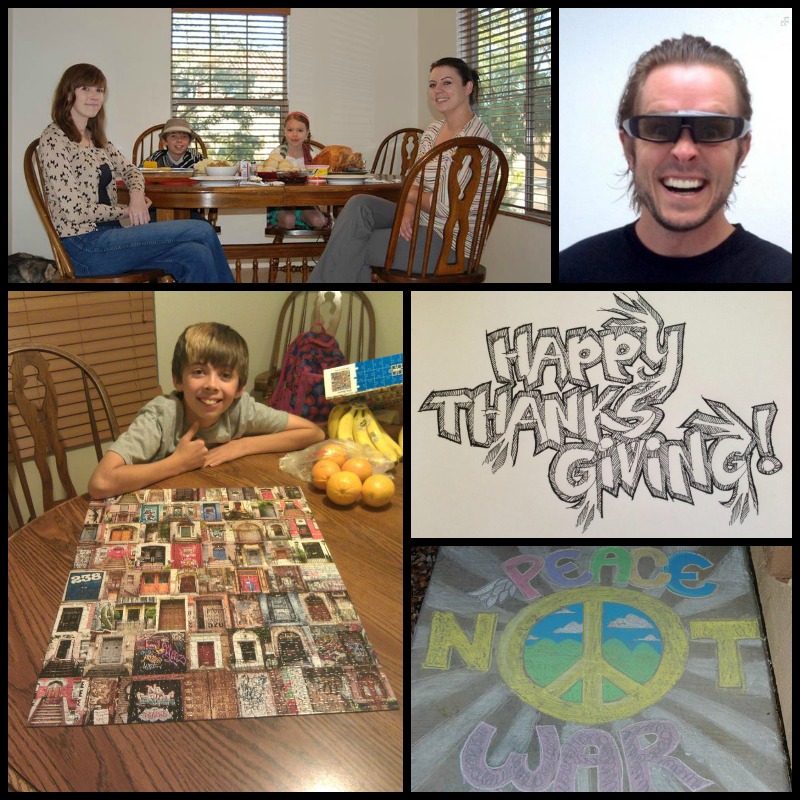 Nancy's November Facebook Timeline Photos
For those who follow me on Facebook you know that I change my Timeline photo regularly depending on events.  Here are November's.
1. Jennifer's birthday was November 20th.  (See the birthday collage I made for her click here)
2. Nancy's parents had their 56th Wedding Anniversary! (More photos and blog post here)
3.  Family photos in past years of putting the star on our Christmas tree.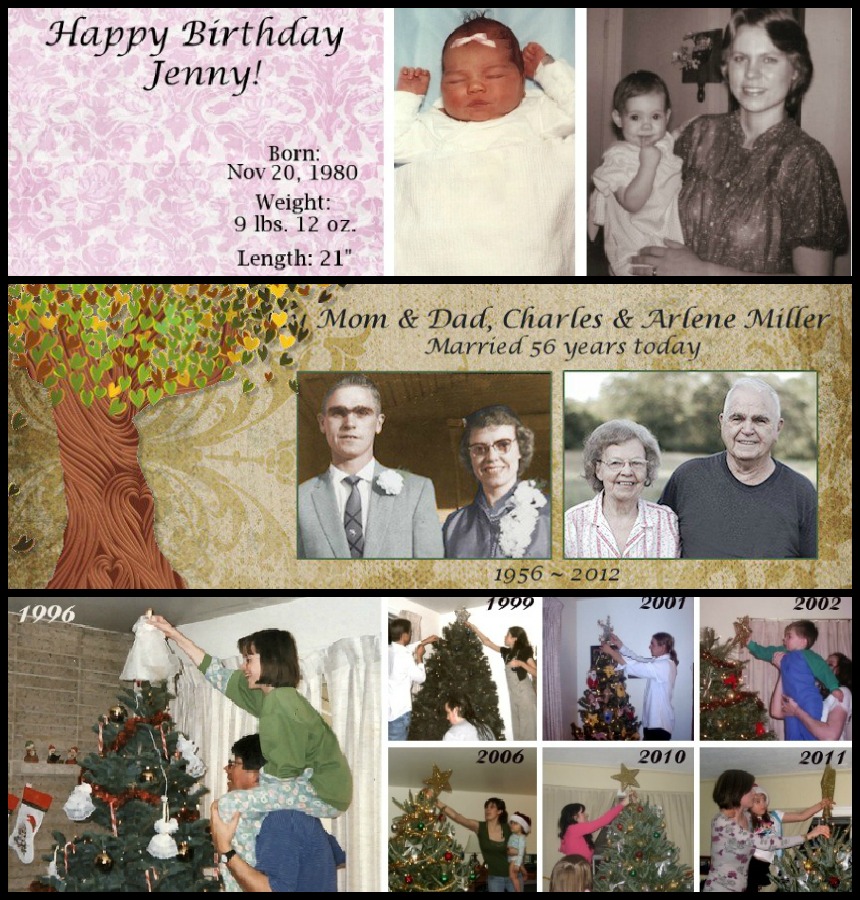 November in Arkansas
Nancy did a LOT of crafting this month getting ready for the holidays. I also tested out making some fun Harry Potter wands.
We set up our Christmas tree and decorated the weekend after Thanksgiving as is tradition. Christmas carols are also playing non-stop.
The tree shown is from Nancy's dad's house.  Roy had the never ending  job of managing the falling leaves at ours!
I added a Christmas tree fairy this year to the tree.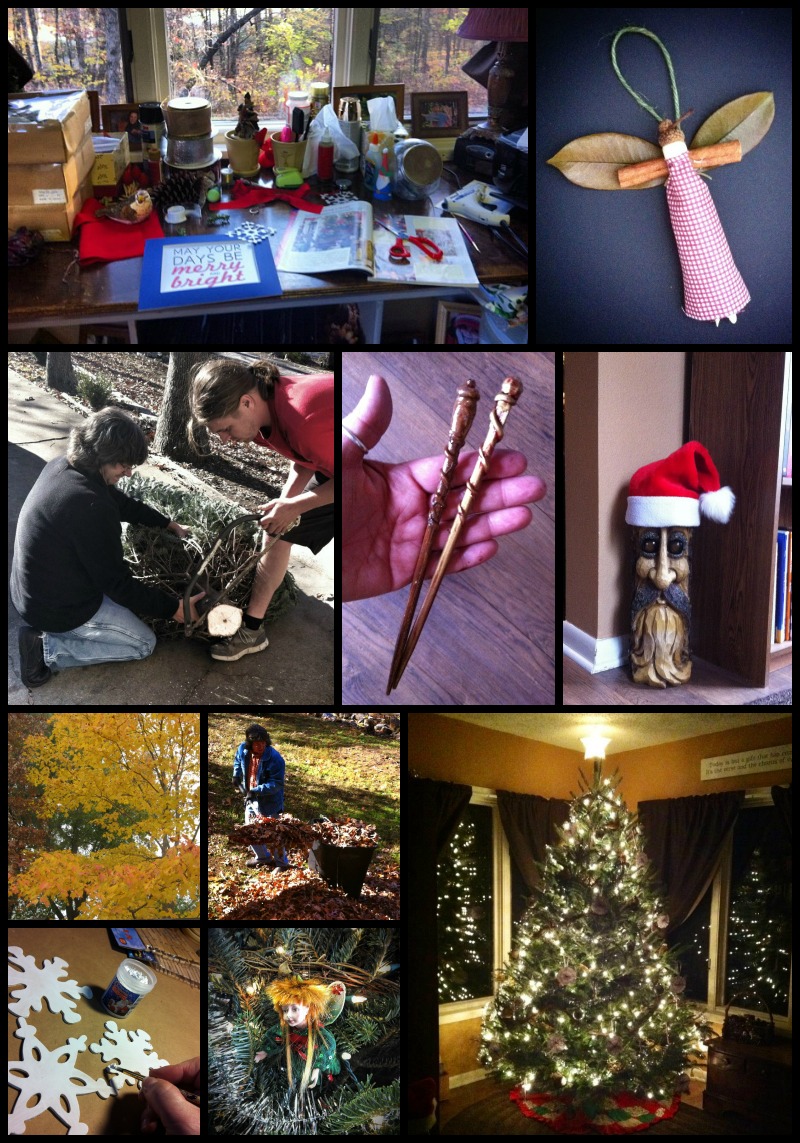 Music! Music! Music!
As always there is plenty of music going on here between Roy and Adam. Adam is writing new songs constantly.
Below is one of them called "The One's I Let Go"